A raw historic structure that is stripped of any excess. I guess I couldn't live in here even if I was given the opportunity. But these people do. Christian and Karen Boros – a brave and radical family with an abundance of humour.
The cool lifestyle they have created accentuates Christian Boros' passion for art and his visionary personality. When I first started looking into the story of this family I was curious about what it was like to live in a place burdened so heavily with memories of the past. The things that bunker must have witnessed…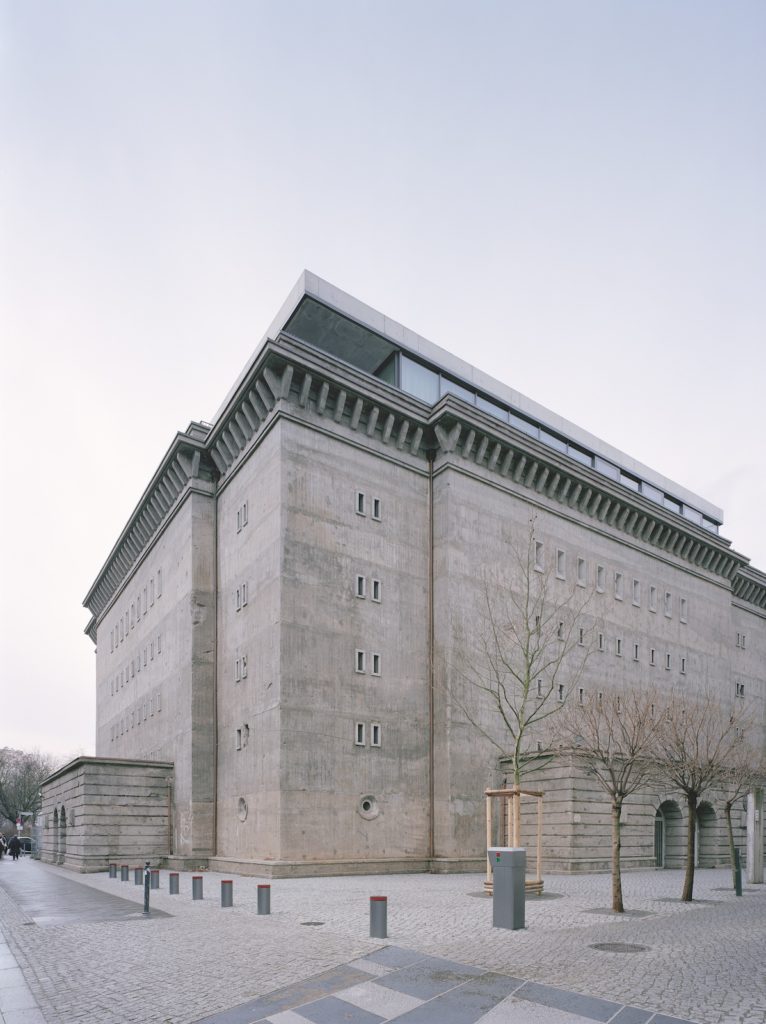 Christian and Karen Boros' bunker-cum-art gallery features the couple's personal collections. The WWII era architecture of the building which has turned out to be the façade of the gallery and its history is as intriguing as the artworks inside it.
Art collector Christian Boros was born in Poland in 1964 however, he grew up in Cologne. He did an undergraduate degree in Communication Design at Germany's Wuppertal University. Boros is one of those people who sets on a quest of self-exploration from childhood. The entrepreneur who founded his own company at the age of 25 was listed as one of the top 200 collectors of 2019 by Artnews Newspaper. Besides being passionate about art and an ardent collector, Baros owns an advertisement agency and a publishing house called Distanzverlag. Boros admits that he became a collector after realising he would never be an artist. An advertiser by profession, Boros is always on the move mainly because of his company which is located on the west side of the city.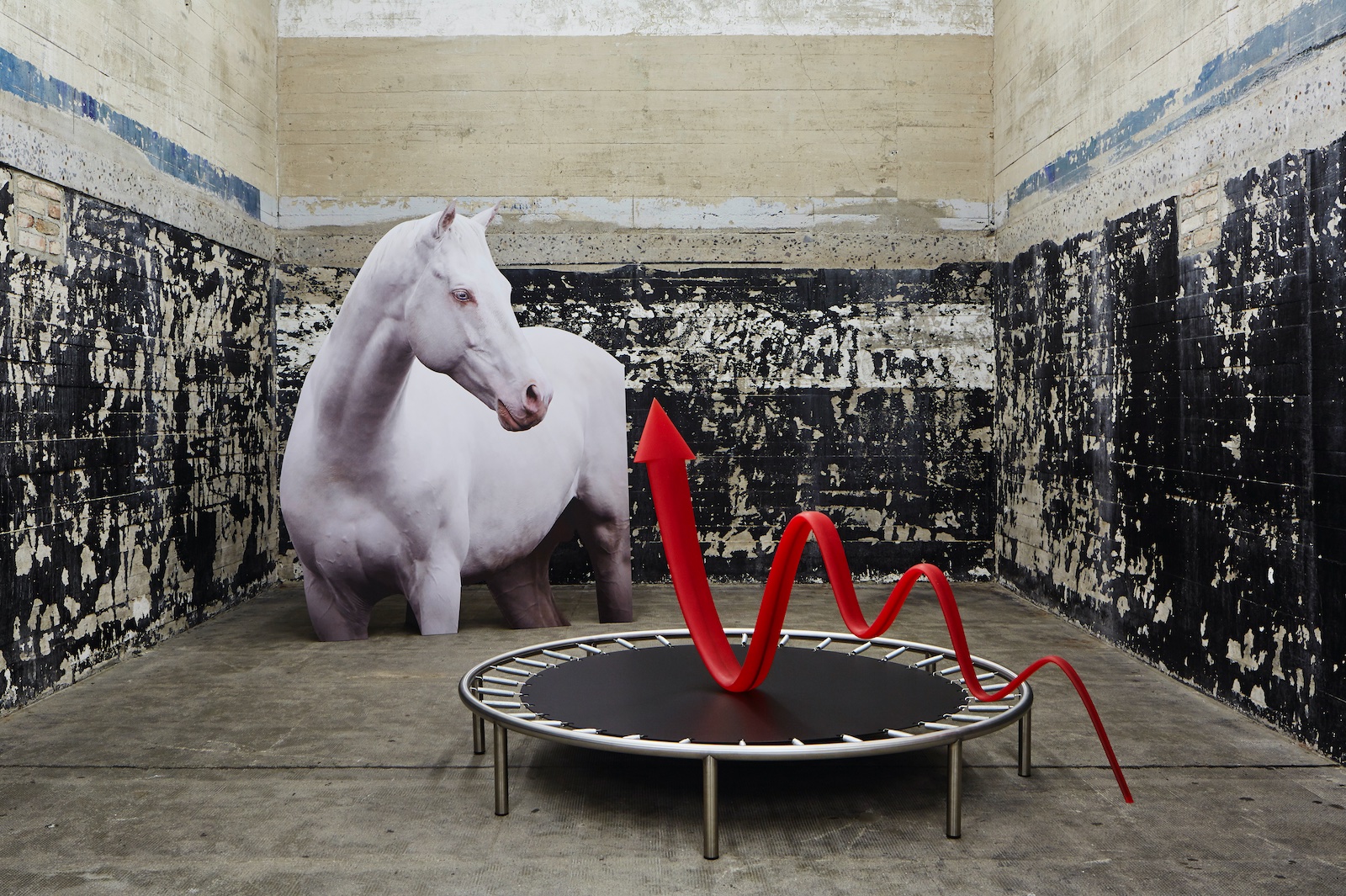 Art was also the reason how he met with Karen Lohmann. The couple started looking for a space to exhibit their collections soon after they got together. The basic criterion was to find an interesting place with a unique story. After two years of relentless searching, they found a WWII bunker built-in 1943. This five-storey, 18-metre-high concrete vault was built by architect Karl Bontz upon the orders of Adolf Hitler. The symmetrical building originally designed to house 3000 train passengers has been previously used as a prison, a railway bunker, fruit warehouse and a night club.
The building was purchased by Boros in 2003 however, the renovations and preparations took at least as long as the time it took to find the place. Along with his wife and son, Christian Boros is experiencing a completely new lifestyle behind the Mies Van der Rohe style vertical glass windows that make references to the plain square-plan building that was transformed into an art gallery. The task of converting the building was given to Casper Mueller Kneer, the acclaimed architecture company behind the London White Cube renovation project.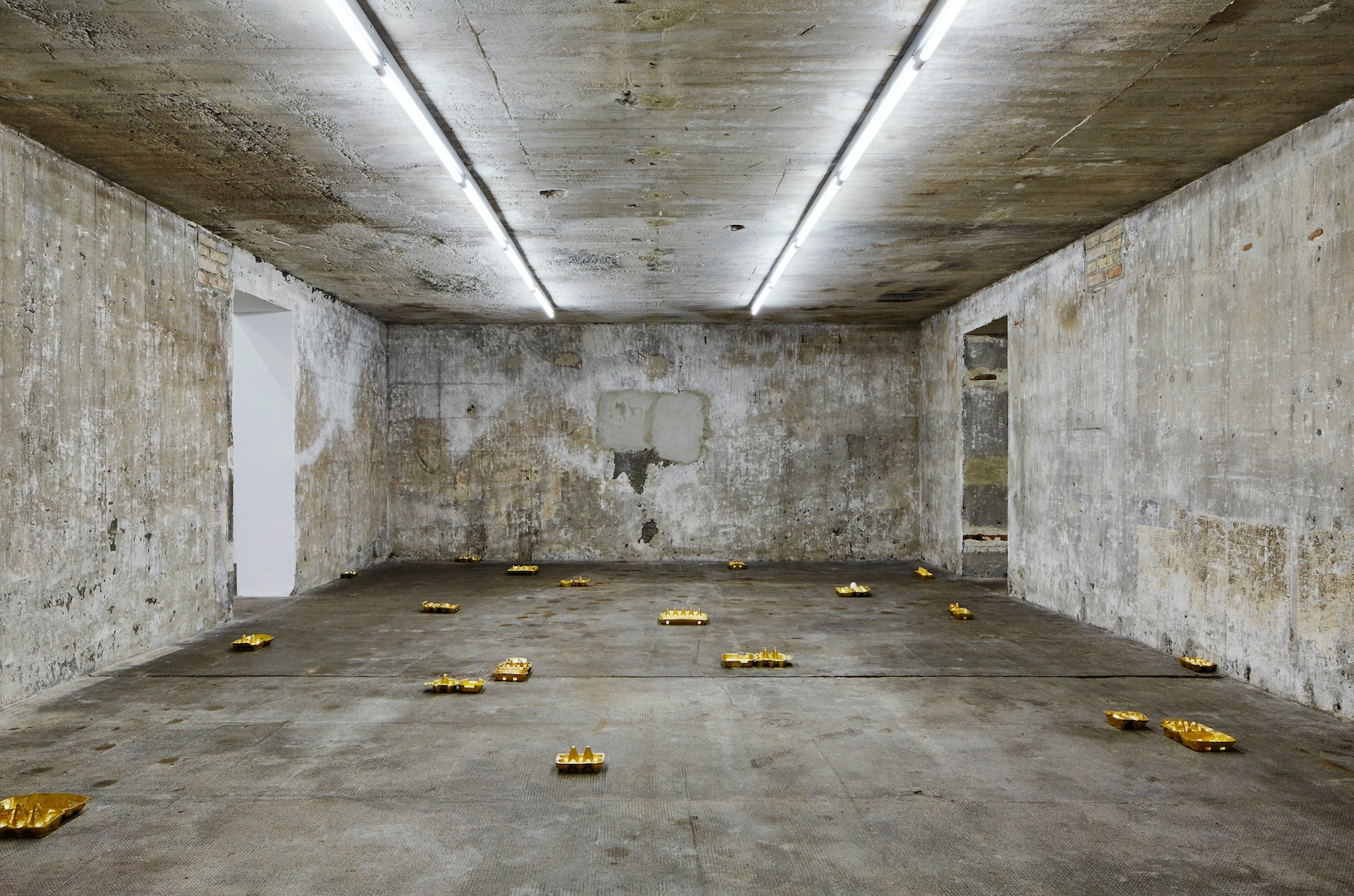 The Boros' chose to work with the Berlin-based architecture company Realarchitektur for the design of the five-storey gallery comprised of labyrinth-like corridors, bare concrete spaces as well as the unique penthouse apartment. Jens Casper, Petra Petersson, and Andrew Strickland worked on the renovations which could only be completed in 2007. The 550 square meter penthouse residence is enclosed with glass walls. Christian Boros complains that the dimensions of some of the artworks in his possession are just unsuitable to be exhibited inside a home environment. The couple likes the idea of being able to see and live with all the items in their collection from the comfort of their penthouse. Some of the most striking artworks found inside their home which resembles an aquarium of art include American artist Elizabeth Peyton's paintings and pioneering artist Olafur Eliasson's installations.
This layout features Boros' personal collection of contemporary art which he has accumulated since 1990. The integral exhibition area includes the works of a broad spectrum of contemporary artists including, Danh Vo, Elizabeth Peyton, Wolfgang Tillmans, Ai Weiwei, Thomas Ruff, Klara Lidén, Anselm Reyle, Tobias Rehberger and Olafur Eliasson. Opened in 2008, the gallery's first permanent exhibition included sculptures, installations, light shows, and performances. During the four years, masses of visitors flocked to the venue to see this captivating show. The second exhibition that opened in 2012 featured 130 different works of art from 23 artists included in Boros' personal collection. 2018 saw the opening of another exhibition from Boros' collection titled "Boros Collection Bunker 3".
It is not easy to visit this comprehensive collection. Only a privileged group of 12 people can be hosted at one time inside the gallery hidden behind a heavy steel door. Although it seems impossible to live above a gallery full of art in the city centre, Christian Boros' idealist character has made him succeed in making his dreams come true.