THROUGH THE EYES OF ANTONY GORMLEY
As a rule of thumb, we assume that sculptors grapple with matter and objects. For the outsider, their toys are stone, wood, plastic, and concrete… However, this is not necessarily the case for sculptures that are as equally enigmatic as the artist's original construct. Sculptures that can tell a different story to the onlooker on every occasion evoke the sculptor's fundamental objective: Sculpture is about creating space.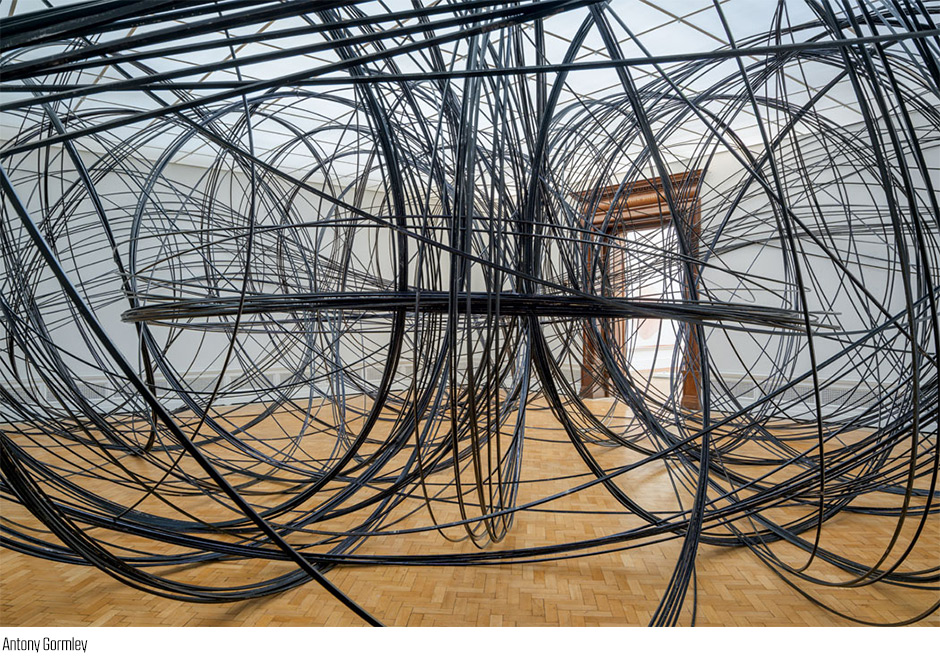 This is precisely what sculpture means for celebrated British sculptor Antony Gormley whose work is currently on exhibition at London's Royal Academy of Arts. Besides his most dramatic installations from a career that spans almost five decades, the exhibition open until December 3rd also includes a selection of works created specifically for London. Argued by
some as the artist's most ambitious for the last ten years, the exhibition focuses on the artist's desire to answer the question "What is a sculpture capable of?" According to Gormley, this question spawns another: Does sculpture possess the power to alter a person's ties with art? And more so, can it alter a person's ties with life?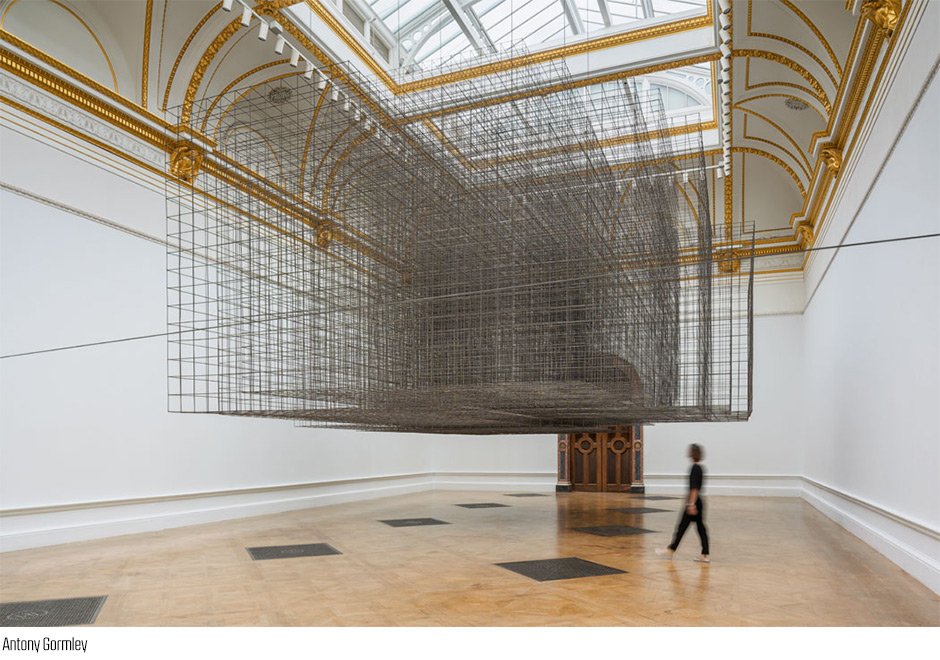 As a retrospective of Gormley's career, the exhibition is exceptional for bringing together his major experimental works and installations like Clearing VII, Lost Horizon I, and Angel of the North inside the same venue. But above all, the exhibition is particularly special for candidly revealing Gormley's relation with sculpture.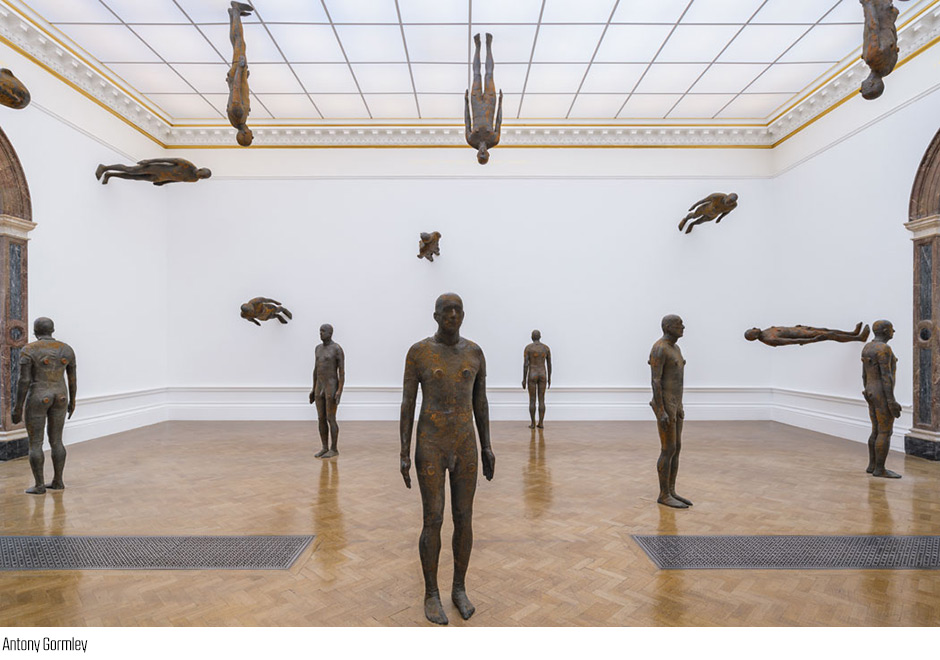 Gormley's acquaintance with art goes back to his childhood years. Frequently punished and sent to his room, young Antony developed a sense of space and dimension during those hours of solitude. Thus, the concept of space emerged or was redefined in his infant mind. In fact, the artist opens the doors of a fantasy world accessible by anyone who agrees to
briefly close their eyes. This gloomy world has particular characteristics: no dimension, no objects, no boundaries, and unrestrained infinity… These are the fundamental constants that provoke Gormley's creative powers.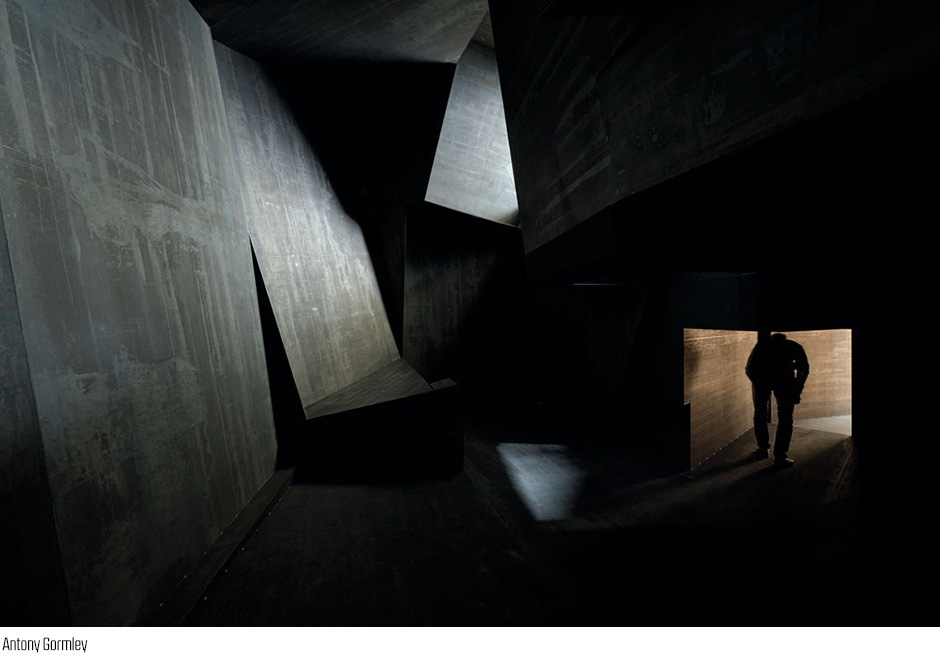 He uses his own body as a creative tool for his sculptures much like an artist's sketchbook. The artist elaborates on the exhibition, "I wanted this exhibition to concentrate on the object in space: firstly, the viewer's body, through a series of proprioceptive environments and atmospheres that enhance awareness, and secondly in the presentation of discrete objects that evoke what it feels like to inhabit a human body."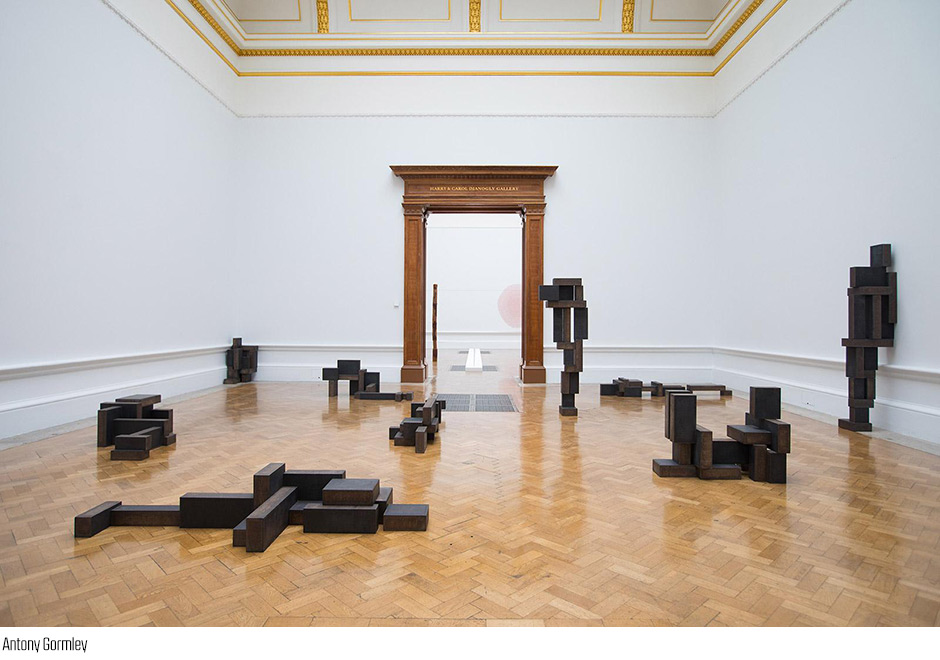 This is a good opportunity to remember American composer, artist and philosopher John Cage with his quote on the art of painting which, in fact, also applies to all creative disciplines: "When you start working, everybody is in your studio- your past, your friends, enemies, the art world, and above all, your own ideas- all are there. But as you continue painting, they start leaving, one by one, and you are left completely alone. Then, if you are lucky, even you leave." With some luck we will also spiritually exit that gallery while wondering around Antony Gormley's exhibition. Our body will continue to occupy space within the gallery while our spirit unites with the encountered experience, effectively affirming the artist's original question: Sculpture can alter a person's ties with life.