WARHOL & BASQUIAT: A COMPLICATED BROMANCE
A colossal skull bursts out of an azure-blue canvas, dabs of oil and spray paint leaving the teeth of a distorted face exposed … Brooklyn-born prodigy and pop-art icon Andy Warhol's friend, Jean-Michel Basquiat made this painting when he was only 21. In 2017, it was sold at a Sotheby's auction with a staggering price tag of 110 million USD, proving, even if only fiscally, it was now in the same league as works by the likes of Francis Bacon and Pablo Picasso.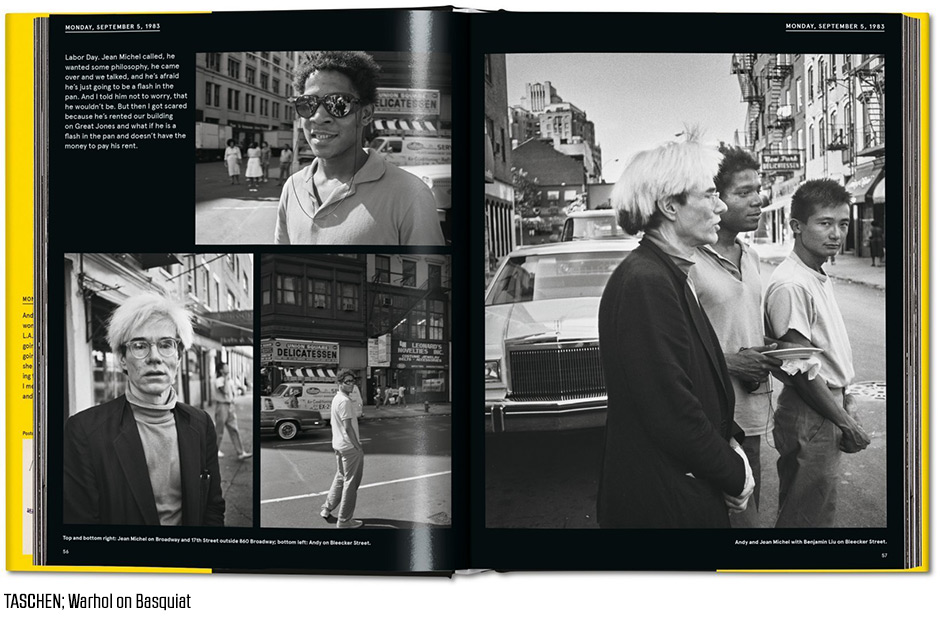 Maybe a single example would be adequate to explain Basquiat's genius: He never went to art school. Instead, he learned art by strolling around NY's art galleries and from his father's record collection. So, New York was more than his hometown, it was a persona that shaped his life. He was 17 when he laid his hands on some cans of spray paint and started to decorate the streets of Manhattan with symbols and paintings using the SAMO tag. At 21 he started to identify himself as an artist and came to be known as one in the Soho district.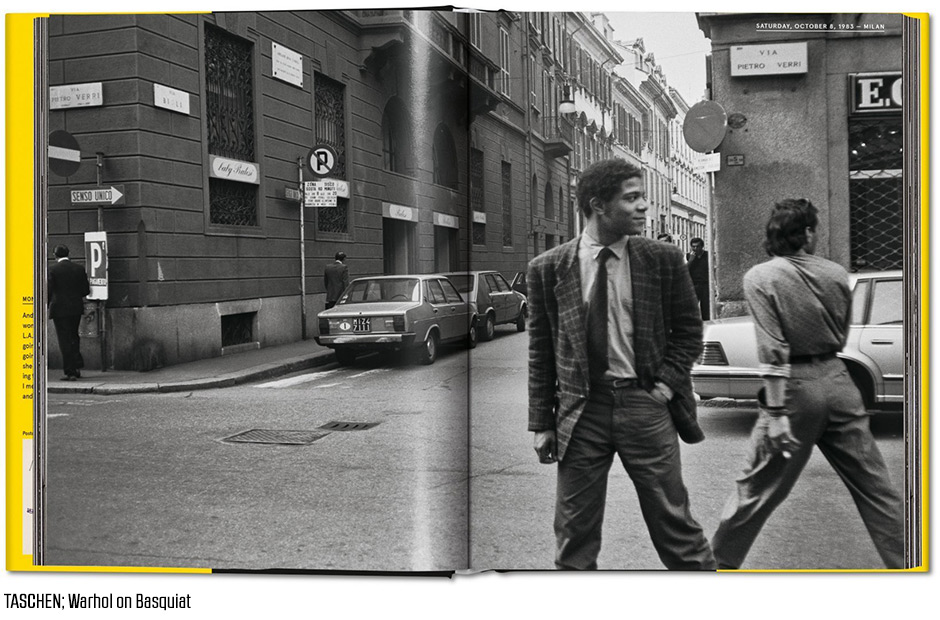 Basquiat's art and genius would probably have still made him a household name even if he just went on painting walls and canvases instead of walking into a Soho diner in 1982. Actually, by venturing into the diner, Jean-Michel Basquiat ended up selling a few of his promotional postcards to his greatest hero in the artworld – Andy Warhol. This encounter marks the beginning of a complicated, passionate and creative friendship that lasted five years.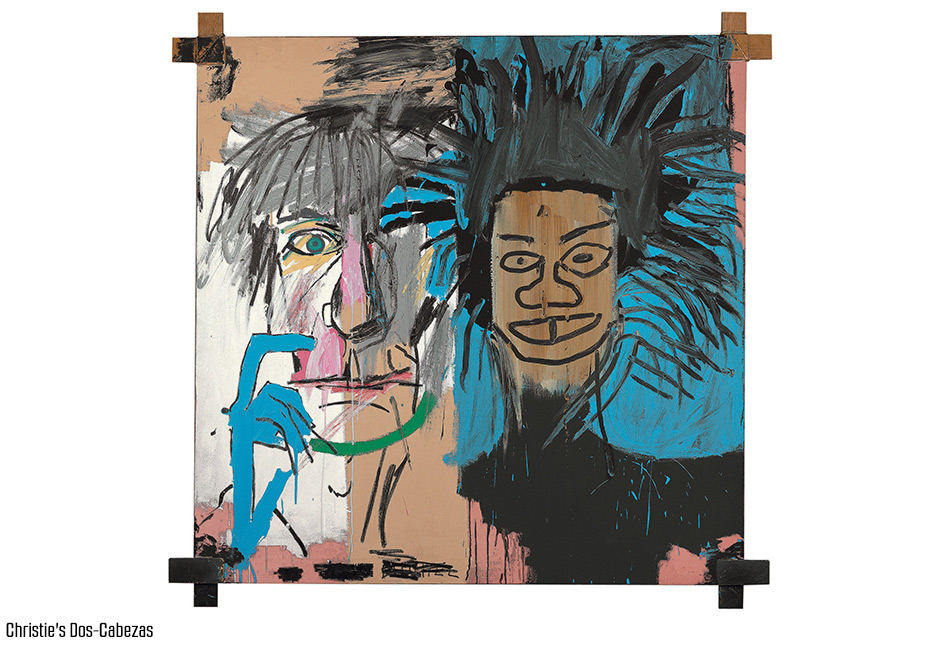 Gallerist Bruno Bischofberger is considered to be responsible for the pair's proper introduction which led to a friendship that was welcomed by the friends of both artists. Bischofberger had taken the young artist for lunch with Warhol where they had a few Polaroids taken. At one point, Basquiat left for a few hours only to return with an oversized, freshly
finished painting. Later coined as "Dos Cabezas", this painting was Basquiat's interpretation of the pair's Polaroid picture. Andy's response to Bischofberger remains an accurate description of the artists' relation: "'Oh, I'm so jealous! He's faster than me!"
What transpired became one of the closest and most extraordinary relations in art history. Warhol's long-time studio assistant Ronny Cutrone describes the relationship: "It was like some crazy art-world marriage and they were the odd couple. The relationship was symbiotic." In time, their communication evolved into what would be better described as a father-son affair however, it went much deeper than that despite Basquiat's premature death. What they had was beyond a creative partnership, it was profound.
The recently published TASCHEN title "Warhol on Basquiat: The Iconic Relationship Told in Andy Warhol's Words and Pictures" explores the complex relationship between the artists in the company of rarely seen archive photos, Warhol's personal shots and the artist's own accounts during this five-year period. Warhol's extensive archive which eternalizes this friendship with 400 photographs and 130,000 negatives also documents the 80s New York art scene with appearances by numerous icons like Madonna, Keith Haring, and Grace Jones.